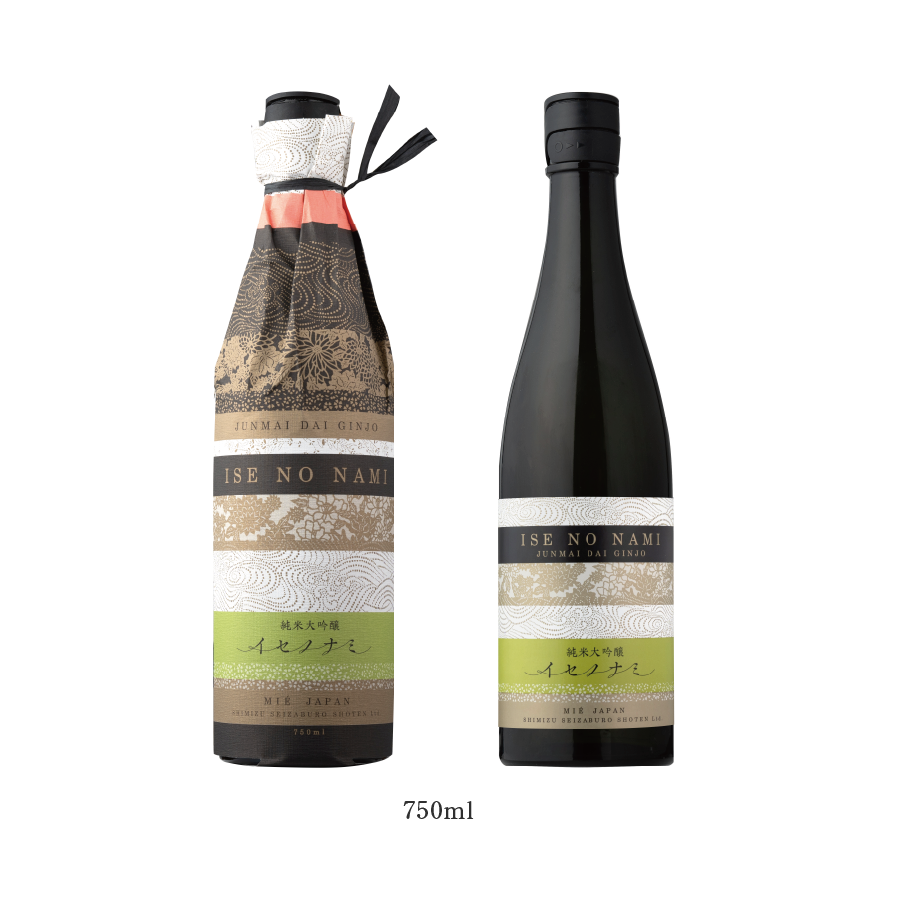 ISE NO NAMI
Junmai Daiginjo
This sake – called 'Ise no Nami', or 'The Waves of Ise' – was inspired by the below verse from one of Japan's ancient chronicles, the Nihon Shoki. Here, the Sun Goddess Amaterasu speaks to the Princess Yamato-hime-no-mikoto during her quest to find a fitting site to enshrine for the Goddess:
This land of Ise, where a divine wind blows, is a land whose shores are washed by waves which hail from a distant utopia, a place from which all earthly wealth, wisdom, and life derive. It is one that has been blessed with natural beauty and delicious things aplenty. It is here that I wish to dwell.
With this passage in mind, we brewed a sake which we hope could be served in that distant paradise. 'Ise no Nami' has beautiful aromas of white lilies and narcissus, the soft sweetness of fresh Japanese pears and melons, and the deep umami of rice. This Junmai Daiginjo sake has a clean and refreshing finish, and is best enjoyed chilled.
The packaging features a variety of Ise-katagami patterns, a traditional craft of Suzuka.
Rice polishing ratio : 50%
Alcohol by volume : 16%